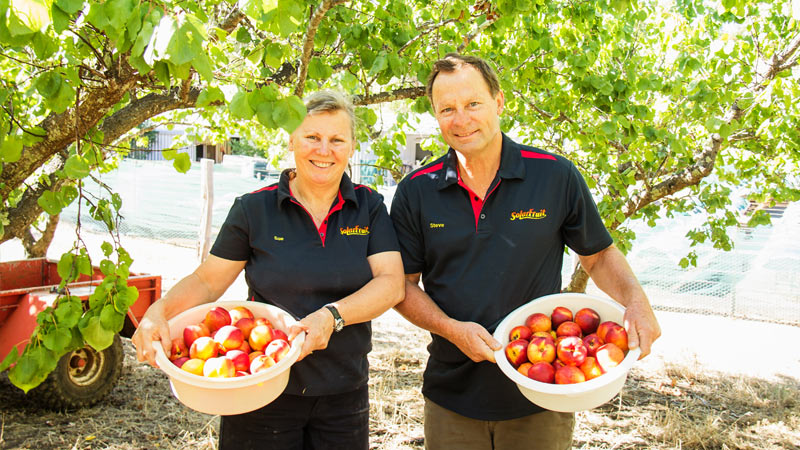 Hello!
We are Sue and Steve Collis and Solarfruit is our family owned business located in the small West Australian town of Donnybrook which is a little over 2 hours drive south from Perth. In 1994, a secret family recipe for sun-dried fruit bars received such favourable comments during a trip around Australia, that we decided to start a business making our dried fruit bars. We investigated the best locations in the south of Western Australia for availability of premium fruit and pristine growing conditions, and finally decided on Donnybrook.
Late in 1994, we moved to Donnybrook in WA's beautiful south west, to commence production of the purest fruit bars available on a commercial basis.
My background was as a medical technologist and Steve has had many varied careers, which made us a perfect team, as there was a long and difficult road ahead – requiring new techniques in handling and processing, as well as the invention of unique equipment.
As well as finessing the secret recipe on a commercial scale, we invented new equipment for pit removal and specially designed drying tables that protect the fruit while it is drying outside.
This means that the fruit is still dried naturally by the sun (for up to 10 days) in a single hygienic process, without the constant washing, resulphuring and oven drying that is used by other producers.
The huge benefit is that Solarfruit's bars are virtually preservative free. The residual sulphur dioxide has been tested for, and Solarfruit has only 90 parts per million (dried fruits from other producers have between 3000 and 5000 parts per million).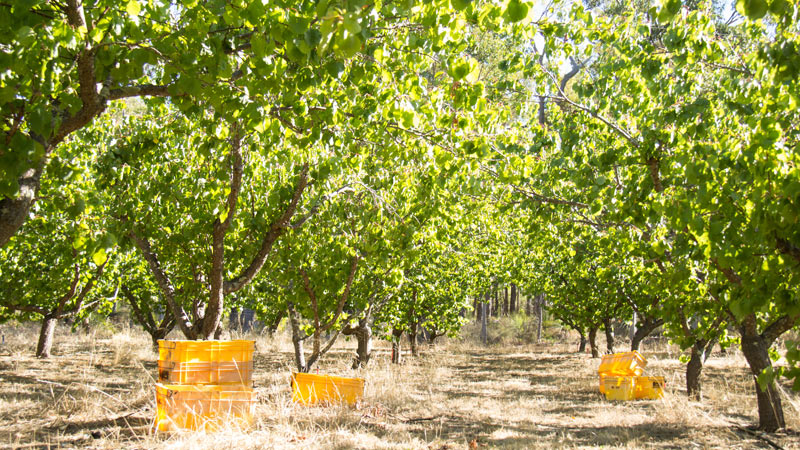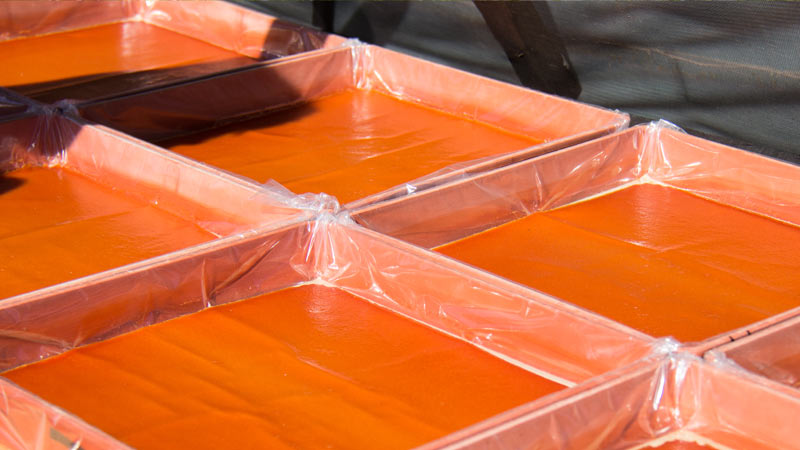 We have raised our family while growing the business, and being a naturally health conscious couple, we are constantly looking at ways to improve an already superlative product, to make it as pure as possible. You're welcome to pay us a visit at our property in Donnybrook, a picturesque valley of abundance in the south western corner of Australia. On your way there, you can find out about other attractions in the area by listening to the Tourist Radio channel.
We look forward to meeting you,
Sue and Steve Collis.